Community Involvement
We at Barrett & Associates Insurance, are passionate about our community in Wasilla, AK. We love to help local organizations grow in their efforts to make the Mat-Su Valley the best place to live in Alaska. Please take a look at some of the events we are involved in, on a yearly basis. Whether it's helping our kids, seniors, homeless, or hungry, Barrett & Associates Insurance is involved!
If your organization would like our help, please reach out to Jennifer Sullivan at 907-373-5243 or jennifer@barrettinsuranceak.com.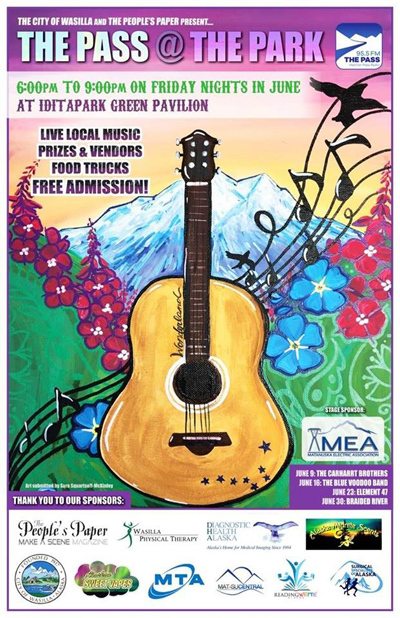 Music in the Park
Formerly "The Pass at the Park", Music in the Park is in it's third year in 2019 and we have been a part each year! This great community event offers free live music, food trucks, vendors, prizes and activities, on the four Fridays in June, at Wonderland Park.

The Spot
Modeled after the success with teens in Iceland, The Spot is an under 25, youth music venue that's free for families to attend. It offers free performance opportunities for our youth at The Gathering Grounds Cafe' from September to May, each year.
We have been proud to help build this great organization, since it's inception, two years ago. We will also be sponsoring their fundraiser "Timewarp", which will be a fun 70s and 80s themed party, at Settler's bay Golf Course, July 13th. Learn more by visiting their facebook page.

Frontline Mission
Each year, we are proud to support Frontline Mission. Located on the Palmer Wasilla Highway, Frontline provides meals year round and especially on Thanksgiving and Christmas. You can find more about their events here: Frontline Mission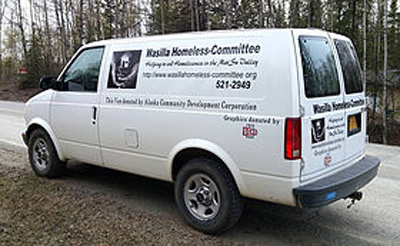 Adopt a Family – Wasilla Homeless Committee
For the last couple years, we have adopted families through Wasilla Homeless Committee during their "Adopt a Family" program. By running a donation drive, we've been able to provide entire families a Christmas, for the last couple years! You can also learn more by going to their website: Wasilla Homeless Committee